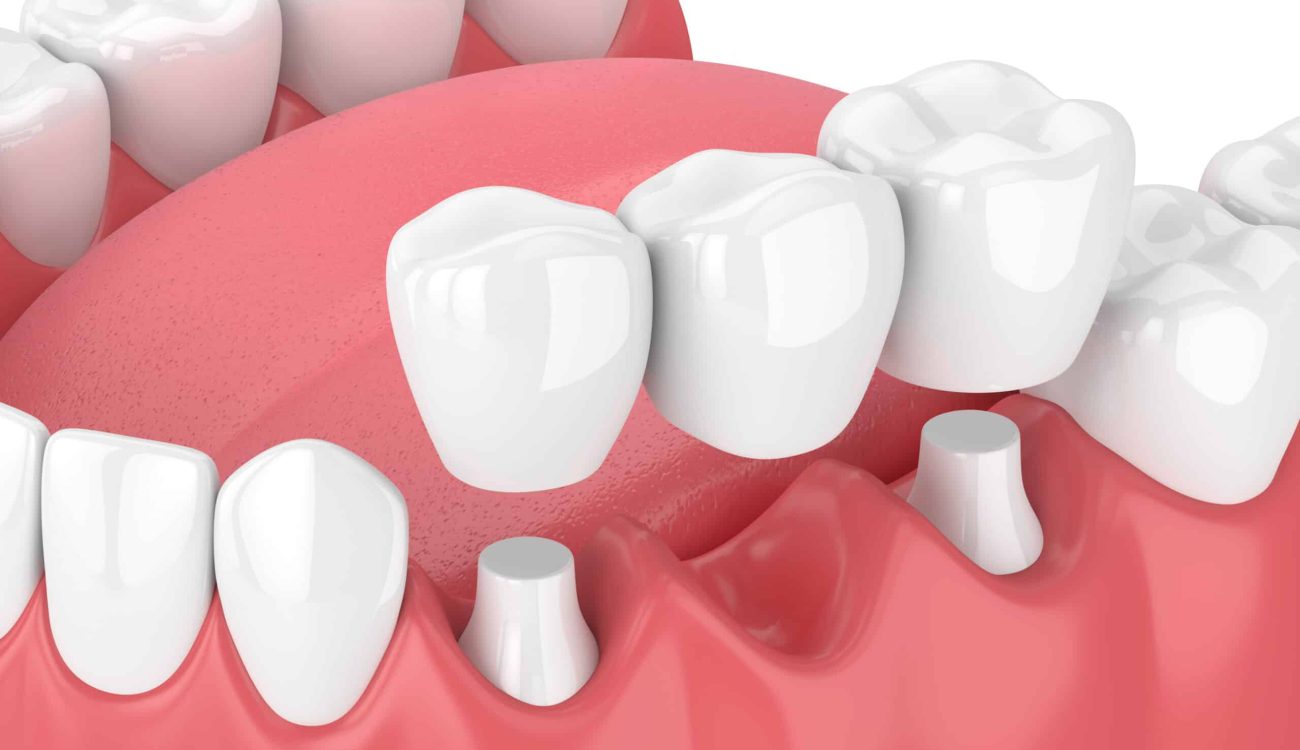 Dental Bridges in Auburn, California
Dental bridges are among the most widely used treatments for replacing missing teeth and restoring smiles. Although missing teeth are common, they can impair your smile, lowering your confidence. Additionally, missing teeth might damage your ability to pronounce some words and make it more challenging to chew food. That is why you should replace missing teeth. Here at Lake of the Pines Dental, we offer our patients dental bridges in Auburn, CA. 
What are Dental Bridges?
Bridges are cosmetic dental appliances that can fill in a gap left by a missing tooth or teeth. These restorations do as their name implies; they bridge the gap created by missing teeth right next to each other with artificial teeth called pontics. These prosthetic teeth give your smile the appearance of a complete set of teeth while restoring their functionality. Bridges can restore the natural shape of teeth and the optimal balance between the upper and lower teeth in the bite. Because they are custom-made, they are hardly detectable.
Types of Dental Bridges
There are three types of dental bridges: fixed, removable, and Implant-supported. Fixed dental bridges are permanently cemented, while you can remove removable dental bridges for cleaning. Implant-supported dental bridges are anchored to the jawbone with dental implants. Each type of dental bridge has its advantages and disadvantages, and the kind that is best for you will depend on your individual needs and preferences. However, there are a few more specific types:
Traditional Bridges: Traditional bridges involve creating a dental crown for each of the existing teeth on either side of the gap and for the false tooth in between. 
Cantilever Bridges: Cantilever bridges are similar to traditional bridges but only require one dental crown on one side of the gap. 
Maryland Bridges: A Maryland bridge is best suited for replacing missing teeth in the front of your smile. They don't require the loss of enamel from the teeth they are fastened to for stability, unlike traditional cantilever bridges, as they aren't held in place by crowns.
Resin-bonded Bridges: Resin-bonded bridges involve bonding the false tooth to the existing teeth on either side of the gap with dental adhesive.
Consultation and Treatment Planning
If you consider getting a dental bridge, you will first come to Lake of the Pines Dental for a consultation. If you and Dr. Harris decide that a bridge is the best option to restore your missing tooth or teeth, we will inform you of the many materials the dental laboratory can utilize to build your restoration. The availability of the materials will depend on the location of the bridge in the mouth, whether or not you clench or grind your teeth (bruxism), your dental insurance plan, and other elements outlined by Dr. Harris. During this visit, we will take X-rays and evaluate the condition of the gums and teeth. 
Once we have gone over your treatment plan and determined that you are a good candidate for a dental bridge, we will give you a local anesthetic to prepare your surrounding teeth for the bridge. Dr. Harris might need to rebuild the supporting teeth if they are severely decaying or damaged before they can be utilized as support teeth.
We will then use a putty-like material to construct a model of your teeth by taking an impression of the prepped teeth. An expert lab worker fabricates your bridge utilizing this model to ensure that it perfectly fits the prepared teeth.
You will need to make a second appointment at our dentist's office to have the bridge fitted and fixed to complete the treatment.
Auburn, CA Dental Bridges
At Lake of the Pines Dental, we understand the importance of having a healthy and functional smile. We offer dental bridges to patients looking to replace missing teeth. Dental bridges are an affordable and effective way to restore your smile, and they can be made to match your natural teeth. We use the latest technology and dental techniques to ensure that your dental bridge is comfortable and looks great. We also offer a wide range of financing options to ensure dental bridges are within reach for everyone. If you're looking for dental bridges in Auburn, CA, we invite you to visit us at Lake of the Pines Dental.