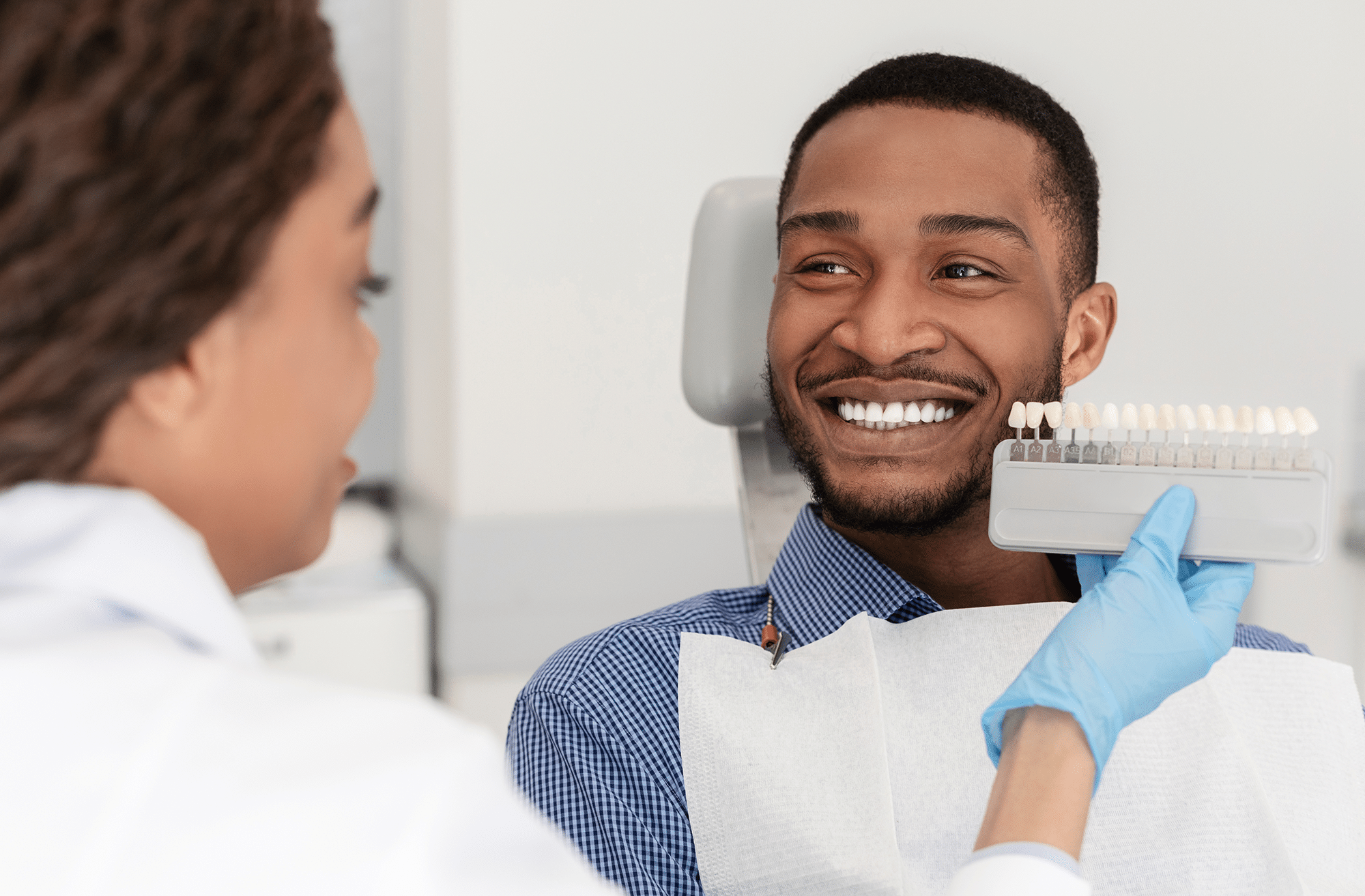 Cosmetic Dentistry in Auburn, California
When it comes to receiving all-around excellent dental care, you want to have a provider like us, Lake of Pines Dental, who specializes in all general and cosmetic dental services. At our Auburn, California office, we offer a wide range of procedures and treatments that can all be personalized to your specific needs and wants. Through cosmetic dentistry procedures, we can help you change your smile into something you love. 
Below is a list of some of the cosmetic procedures that we offer here in our office that can completely enhance the appearance of your smile to your desire.
Teeth Whitening: The most common way that our patients enhance their smile is through professional teeth whitening. If you already love the look of your smile but want some stains and discoloration to be removed, whitening is something you would benefit from. Using professional whitening bleach, we can make your teeth multiple shades whiter. 
Dental Veneers: If there are many different characteristics of your smile that you are wanting to be changed, we might suggest dental veneers. Veneers are a thin porcelain sheet of material that is made to fit as a cover on the outer surface of your teeth. They are made specifically to change unwanted features and to overall change the appearance of your smile. 
Dental Crowns: When a large cavity is removed, most of the tooth is removed as well to eliminate the presence of decay. To give your tooth back its original shape, a tailored crown is made and placed over the existing portion of the original tooth. Crowns are made out of strong dental material and will function just as well as natural teeth. 
We also make dental crowns that cover dental implants when a patient has lost a tooth or has a missing tooth. 
Cosmetic Bonding: When a tooth needs minor fixing, in the case of a minor chip of a tooth, we will use dental material to fix the anomaly. A composite material will be selected to match your original tooth color to make the change look completely natural. 
Cosmetic Dentistry in Auburn
We love being able to help each one of our patients not only fix their smile but create a smile that they are proud of and want to show off. Your smiles are important to us and bring us joy. If you are curious about a cosmetic procedure and if it's right for you, please give us a call or stop by our office.